This is my place in time.
Well, this afternoon has established that I really need to address my workflow… four hours of editing for a post that the average person will look at for less than two minutes. Hmm.

Still, the important thing is that you're looking at it, so it wasn't all for nothing. Thank you oh wonderful far more than average person. I appreciate you taking the time!
Today I took myself on a solo date to Leederville in order to watch a documentary about a recently unearthed street photographer. Vivian Maier's work was discovered posthumously, only in the last 5 years following her death. Vivian wasn't known as an artist during her life. She worked as a nanny, carer, and babysitter to a number of families in North America from the 1950s through to the early 1990s. Working with a Rolieflex, as well as with 8mm film she captured closeup and quite intimate stolen moments and street portraiture. Her life, unremarkable though it seemed at face value, was intriguing and mysterious. She used false names and was an incredibly private woman. She hoarded great piles of old newspapers, tickets, mementos and boxes upon boxes of undeveloped film and negatives. On the surface it would appear she had no great urge to share the work. However, I don't want to give too much more away to those who wish to watch the documentary "Finding Vivian Maier".
I could relate to Vivian on a much smaller scale, as I too keep mementos, newspaper articles, and take countless photos of what some may think are quite ordinary everyday scenes. I find it just so important to record things through my eyes, because nobody will ever see the world in quite the same way.
I am working hard to find and communicate purpose for my documentary photo work and the best avenue to display and share it. It's a bit of a struggle and often leaves me a bit flat thinking that I am the only one who really cares for it. Is it enough that I care for it?…. Obviously this is a much longer conversation for another post.

Right now my aim is to share another collection of images taken for My place in time, the documentary project I have been working on since May 2013.
Here is prompt number 40.
---
#40 – A trip to the movies.
Luna Leederville, Saturday 22nd November 2014.
Luna is a small inter-war period arthouse cinema located on the corner of Oxford street and Vincent street in Leederville, Western Australia. There are two buildings, and an area for an outdoor cinema. The two small cinemas (3 and 4) lead off the Luna Lounge, a small bar area with an old style sit down game machine, and a very cool fireplace shaped like the face of one of the Greek or Roman Gods.
For more information about the history of the building, please see this Wikipedia article.
---
#90 – Coca Cola
---
If you have enjoyed these photos of the Luna, you may also like to check out these other photos of the cinema (noting that the foyer looks different), as well as another Perth cinema called The Piccadilly.
My place in time – What's showing at the movies.
Sweet sixteen
These photographs were taken as part of the "My place in time" challenge. You can find out more about the challenge here.
These images have been edited for my blog and are watermarked. Social media applications such as Facebook, can be particularly unkind to photographs by over-sharpening them and reducing the quality. They also have some very ambiguous terms of use about who owns the photos. If you like my work, please do it justice and don't steal it. You can find my contact details over on the menu.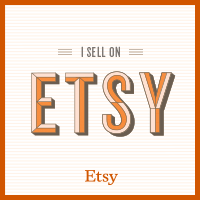 ---
Recent posts:
Stolen moments 16/8/2014
Etsy Christmas ordering deadlines
Friday afternoon
Nina and Ricky got married