This is my place in time.
Jason and I have just returned from a long overdue holiday down in the south west of Western Australia. On Tuesday morning we drove down to the Boranup Forest, a stretch of Karri trees not far from the coast. It was beautiful wandering through the cool forest in the morning light, listening to the rustle of the trees, and the chirping birds.
We thought it was a perfect spot to tick off a couple of the "My place in time" photo prompts.
---
#33 – Nothing but trees.
---
#65 The car I own.
I love my little car, he's so reliable and economical! He's taken us on many trips and I really do adore his cute little shape (he's a Mazda Bubble). I do wish he had power steering though, and some airbags would sure make me feel a lot safer… but he's been good to me for the 10 years I've had him, and knowing me, I'll keep driving him until he dies.
---
#49 – I had to stop the car to take a photo.
I couldn't tell you exactly which road this was on, but we were around Wilyabrup, heading towards the coast, when all of a sudden Jason slowed the car right down and pulled over. I was quite startled, thinking that something had gone horribly wrong with the car or that he was feeling unwell. Then he just turns to me all zen-like and declares "this is a really pretty road!". He then took his phone out and started taking photos.
I've created a monster! Hahah. This photo is mine, but I'm trying to talk him into letting me share some of his.
---
That's all for now, as I'm recovering from a nasty bug picked up on holiday (I get sick every time I go away!!!!) but if you pop over to my Instagram account you can enjoy a few of the snapshots and videos I took during our trip. You don't need to have the Instagram app to view the photos.
These photographs were taken as part of the "My place in time" challenge. You can find out more about the challenge here.
These images have been edited for my blog and are watermarked. Social media applications such as Facebook, can be particularly unkind to photographs by over-sharpening them and reducing the quality. They also have some very ambiguous terms of use about who owns the photos. If you like my work, please do it justice and don't steal it. You can purchase high quality prints of (some of) these images if you'd like to display them, just email me for details. Please get in touch via the contact me page.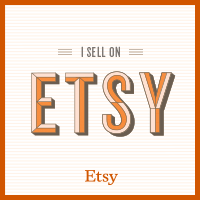 ---
If you liked exploring this project, please take a look at these posts too: