This is my place in time.
Ross' Salvage had two locations that I knew of, this one along Railway Parade in Maylands, and a smaller salvage yard along James Street in Guildford. The latter is somewhere I was often dragged by my Mum and Dad when they were renovating our old West Midland railway cottage back in the Eighties. It was more of a hardware shop than anything else. Ross' in Maylands was a salvage yard too, but much larger. They held regular auctions there, right up until mid January. The business has now relocated to Welshpool.
Earlier this year, I think around February, I started to have a nagging feeling about the site. It seemed an awfully long time since I'd seen the gates open, and I couldn't help but feel that with it being such prime land, close to the city, that it was only a matter of time before it would make way for apartments. That nagging feeling intensified when I went to photograph the Maylands Traffic Bridge before its death.
The following photos were taken on a rainy Tuesday, the 27th of May. To the best of my knowledge, these buildings are now gone. I'm glad for your sake, that the internet can't transmit the stench that came from this site. So many years of God only knows what micro-organisms growing in the fibres of that building, alongside the earth, dust, and asbestos. Yuck.
Ross' Auction house and salvage yard was located alongside the railway at 241 Railway Pde in Maylands. I hope people have happy memories of this building. In the future I'll be posting some pictures of the yard back before demolition commenced.
---
#88 – A shop that's no longer open

.
---
These photographs were taken as part of the "My place in time" challenge. You can find out more about the challenge here.
These images have been edited for my blog and are watermarked. Social media applications such as Facebook, can be particularly unkind to photographs by over-sharpening them and reducing the quality. They also have some very ambiguous terms of use about who owns the photos. If you like my work, please do it justice and don't steal it. You can purchase high quality prints of (some of) these images if you'd like to display them, just email me for details. Please get in touch via the contact me page.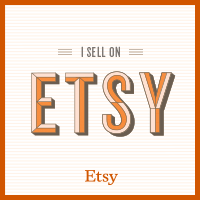 ---
If you liked exploring this project, please take a look at these posts too:
A photo from the coast.
Farewell Burswood Dome.
Bayview Tce, Claremont.
This has been here my whole life.