This is my place in time.
A little under a year ago, the suburb that I've been living in for over eight years finally got its own cafe. Before Sapore Espresso opened its doors, the only options for a decent coffee were to drive to Victoria Park, Maylands, or Mt Lawley. There were plenty of other places to get 'coffee' from in the area, but few that were actually worth getting out of bed for.
Sapore has evolved so much over the last year. At its heart are the owners, Mario and Jess, an incredibly warm and humble couple who always take the time to stop and have a chat. They are always open to feedback (and act on it), and head up a beautiful team of genuinely happy and bright staff. That's bright in more ways than one, with two of their girls at uni – Zade studying law and Rikki-Lee paramedicine. Another staff member, Emma, makes beautiful cakes and macarons for the cafe.
I love visiting Sapore because it feels like a second home. It reminds me of my childhood, growing up in Midland and regularly visiting the Italian cafe (Mondos) on Great Northern Hwy, back in the era of Mario, Vince and the butchers, Mondo Patisserie, and the vegetarian cafe. Everyone knew my name, and my whole family would get together after school for milkshakes, coffee, ham and cheese toasties, and to pour over the local papers. Those days are far behind me and some of the people have passed on. It's nice that I get to make my own memories now, with my own favourite little cafe.
These photos have been taken over several months during 2014. The cafe is usually very busy, so the only reason it looks quiet is because I didn't want to take too many photos of other diners. About 10 minutes after I shot these, the lunch rush hit.
I'll be back to take more photos in future, as I need some of the rest of the team (thanks to Tess for inadvertently modelling for me).
More photos can be found in my instagram stream, as I'm in the cafe at least once a week. =)
---
#12 – My favourite restaurant.

Sapore Espresso Bar is on the corner of Fulham street and Belmont avenue in Belmont. It's right near Belmont Forum and has loads of parking. Sapore is open from 7am to 3pm weekdays, and 8am to 3pm on weekends. They have wifi, just ask for the password.
Find them on Facebook, Twitter, and Instagram.
---
Don't you just love those delicious looking pancakes? Why not buy a tote or throw pillow so you can enjoy their tastiness all the time. You can take your bag with you to Sapore, and fill it full of goodies! You can buy them here.
These photographs were taken as part of the "My place in time" challenge. You can find out more about the challenge here.
These images have been edited for my blog and are watermarked. Social media applications such as Facebook, can be particularly unkind to photographs by over-sharpening them and reducing the quality. They also have some very ambiguous terms of use about who owns the photos. If you like my work, please do it justice and don't steal it. You can find my contact details over on the menu.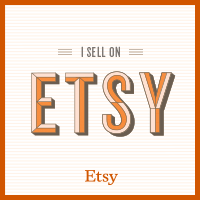 ---
If you liked exploring this project, please take a look at these posts too:
Darren Middleton – One thing tour
Somewhere I don't belong
Freo photowalk – September 2013
The view from somewhere high up.