I have news! BIG news! Blackcurrant Photography finally has a physical presence outside of the internet and the messy collection of half finished bursts of creativity that I refer to as my office.
I was contacted out of the blue in late June and asked if I would be interested in selling some of my work within Preston Street Artspace – a new artist collective and gift shop in the Como/South Perth area. It was all a bit of a whirlwind as I was given about 10 days to prepare before the shop opened, but on the whole I'm excited about this new direction. I'm going to try it out for a few months and see how it works out. With Blackcurrant turning 4 on July 19th, it's nice to have something new as a birthday present.
Photos are from my phone, via Instagram, as I didn't have my Nikon on hand.
It's been no real secret that running this small business hasn't exactly gone to plan due to some health issues (four years ago I'd hoped to have a much stronger emphasis on portrait photography), so it's encouraging to see my work getting noticed and talked about. Repeat customers and word of mouth are so important to me and I really do have so many good friends to thank for helping me along the way. The struggle is far from over, I still need help, encouragement, and word of mouth in spades, but hopefully in another year or so, I can finally say that things are happening.
The encouragement is especially treasured when it is directed towards my ongoing photo history project "My place in time". I've been chipping away at the project for a year now, and I do sometimes feel quite discouraged. I enjoy taking the street photos because it's so completely different to my normal work. Most people associate me with pretty flowers, but I did actually start out my career with lots of black and white photography, and especially portraiture. It's interesting to me to have the different styles. I've loved exploring Perth as part of this project, but feel down sometimes about it not being as popular and inspiring as I'd hoped. Seeing other local photo projects pop up so quickly on social media is both a blessing and a curse. I'm excited that others are taking the initiative to photograph their city and that heritage and state records are becoming important to the public, but I'm a bit sad that all the hype doesn't seem to happen around me because I'm not really into putting hundreds of photos on Facebook. It's just not my way of doing things. I prefer my blog crowd, sitting with a cup of tea, and immersing themselves in the lives of the writers. I don't want to potentially lose my message through the endless variety of Facebook interactions.
I sure would like the perks some of the other photographers are offered – new cameras, book deals, time on tv (ok actually, if I think about it I wouldn't much like to be on tv). Ultimately though, I just like being told I'm doing a good job and that you're going to ask a friend to have a look too.
Some of the images taken as part of the project are now available in my Redbubble store.
So, back to the shop. I'm excited about the shop because it's somewhere that people can take themselves out of the electronic world for a minute, and delight in the textures, shapes, and colours of handmade objects. I love the internet, it's been really good to me, but sometimes it's just nice being able to hold something and get a real idea of its size and quality. It gives me an opportunity to display my work to the public and my existing customer base where they can see what I see – the way light interacts with the photo jewellery for example. Best of all, no waiting to receive things in the mail.
Currently in store, you'll find some wooden photo pendants I made (exclusive to PSA), matted photo prints, some of my greeting cards, photo cushions, and my acrylic iceblocks. Next month you'll find a wider range of cards, new photo earrings, and some tote bags.
Preston Street Artspace is located at 12 Preston Street in Como, Western Australia. It's open from Tuesday to Friday 10-5, Thursday 10-7, and Saturday 9-1.
---
Another thing that I have been excited about is that Redbubble now offer tote bags and throw pillows (cushions) as part of their range.
I have added a few new designs to the shop, with prices starting at AU$35 plus postage.
All pieces are 100% polyester and printed to order with my photographs and name. I'm so happy with the quality!
You can order these from http://blackcurrant.redbubble.com
Turnaround time is 3-4 weeks for Australia, US destinations may be faster.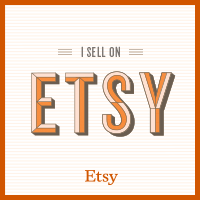 ---
If you'd like to explore the "My place in time" project, please take a look at these posts too:
Darren Middleton.
Where I was at 11:11am – Fremantle
Somewhere I don't belong.
A photo from the coast.