This is my place in time.
On a drizzly May 10th, Jason and I took a little trip to the Highgate/Mt Lawley area to get our hands on the demonically good salted caramel doughnuts from Mary Street bakery. The bakery is always packed and noisy, so we decided to brave the weather and go for a walk instead, up Mary street and then around the block.
The area is hilly, and has good views out towards the city. I hope you enjoy the photos I took.
---
#14 – A local service.
A taxi doing a three point turn on Mary Street, outside Sacred Heart church.
#71 – Fresh produce
A flower shop doing a busy trade the day before Mothers Day.

---
I'm thinking of putting the above square image into my Redbubble shop as cards,  totes and pillows. What do you think?
---
These photographs were taken as part of the "My place in time" challenge. You can find out more about the challenge here.
These images have been edited for my blog and are watermarked. Social media applications such as Facebook, can be particularly unkind to photographs by over-sharpening them and reducing the quality. They also have some very ambiguous terms of use about who owns the photos. If you like my work, please do it justice and don't steal it. You can purchase high quality prints of (some of) these images if you'd like to display them, just email me for details. Please get in touch via the contact me page.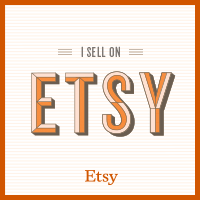 ---
If you liked exploring this project, please take a look at these posts too:
Teenage wasteland.
Darren Middleton.
The corner shop.
Where all the cool kids go.
Another Perth photographer, Brad, is currently working on a project called Houses of 6006. North Perth is very near Highgate and has loads of interesting old houses. Check out his project on Instagram or Facebook.