This is my place in time.

City Beach was introduced to me back in early 1999 when I was on the cusp of turning 18. My friend and I were keen creative writers and terrible poets, so many of our outings involved trekking to somewhere with an inspirational view and scribbling away furiously in notebooks and sketchbooks.
One night we drove out to City Beach, to listen to the pounding surf on the sand. This became a regular late night outing, despite the distance from our homes. We would sit down on the sand, in front of the surf club, nibbling crackers and brie and writing furiously. Huge flood lamps lit up the sand,  we had music and little tealight lanterns for company (and no doubt a couple of cans of pepper spray), and the distant twinkling lights from Rottnest Island if it was a clear night.
More than a decade later, probably only eighteen months ago, I introduced my husband, Jason to City Beach. It's such a lovely spot, and significantly quieter than touristy areas like Cottesloe and Scarborough due in part, I imagine to the lack of a cafe strip and shopping areas. City Beach currently only has Clancy's fish pub and their kiosk/cafe (as far as I know). Just as well then that we love Clancy's to bits.
City Beach is in a fairly direct line from our place, although my brother the pedant has pointed out that being on an island, that could be said for any Australian beach really.
Well anyway, Orrong road becomes Graham Farmer Fwy, and if you get off after the tunnel at Loftus street and continue straight across the lights, Cambridge street will eventually take you right down to the coast. It's probably only about 15 minutes or so from the CBD if you got good traffic (such as on a weekend). It's not called City Beach for nothing!
We often like to pack a picnic lunch and go hang out for an hour or so. We aren't typical beachy people, and never swim. In fact the day I took these pictures I was dressed head to toe in long sleeves and jeans. This beach has large grassy areas for picnics and it's one of our favourite spots for simply staring out to sea and watching the waves. It's very relaxing. We spent New Years Day 2013 here, as well as Christmas Day, and yesterday we took a picnic along to celebrate Good Friday together.
It was with mixed feelings then that I discovered that the beachfront set to change dramatically and one year from now will look completely different. Work has just started on building a sea wall at the left side of the beach near the groyne, and this will be followed with construction of a new entertainment area with three restaurants and a new surf club.
That means that the current surf club that I used to sit in front of more than fifteen years ago, is going to be demolished in the not so distant future. It isn't the prettiest building around and those that use it are probably very enthusiastic for new facilities, but I can't help to think of how many people would have had happy memories there over the last forty years or so.
The "My place in time" project started nearly a year ago, and so far has documented a number of places that have since disappeared or changed dramatically, this will be another of them. It makes me realise just how important this project has become to me, and maybe one day to my fellow Western Australians.
---
#8 – Something that was here 10 years ago.
All photographs taken on Good Friday, April 18th 2014.
---
---
You can learn about the history of the City of Perth Surf Lifesaving Club here
These photographs were taken as part of the "My place in time" challenge. You can find out more about the challenge here.
Would you like to buy a 6×4″ or 5×7″ print of one of these challenge photos? Please get in touch via the contact me page.
These images have been edited for my blog and are watermarked. Social media applications such as Facebook, can be particularly unkind to photographs by over-sharpening them and reducing the quality. They also have some very ambiguous terms of use about who owns the photos. If you like my work, please do it justice and don't steal it. You can purchase high quality prints of these if you'd like to display them, just email me for details.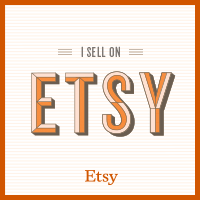 .