This is my place in time.
I often visit Mount Lawley to catch up with friends, take photographs, or buy gourmet food from places such as Fresh Provisions and Elmars (like I did on this visit). I've occasionally driven by the immaculately presented Mount Lawley Bowling Club, but this is the first time that I've stopped to take photos. I did so specifically with my friend Kylie in mind, as she loves all things art deco.
I tried to do a little research on this building to get an idea of how old it is. Whilst the bowling club has met on this spot since the early 1900s, it would seem there's been a fair amount of reconstruction over the years. I'm not entirely sure how much of the building shown here is actually from the art deco era rather than just recreated in that style. This document here mentions that a great portion of the building was reconstructed in the year 2000.
I've also learnt from this document that they don't refer to the building as being art deco style, but rather 'Inter war functionalist'. Clearly I still have a lot to learn about architecture, but give me a break, it's taken me years to learn the names of all the plants I photograph!
---
#43 Something old.
---
---
These photographs were taken as part of the "My place in time" challenge. You can find out more about the challenge here.
These images have been edited for my blog and are watermarked. Social media applications such as Facebook, can be particularly unkind to photographs by over-sharpening them and reducing the quality. They also have some very ambiguous terms of use about who owns the photos. If you like my work, please do it justice and don't steal it. You can purchase high quality prints of these if you'd like to display them, just email me for details.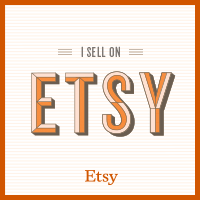 As a special thank you for reading my blog and following the "My place in time" project, please use the code MYPLACE10 for 10% off any order (with a minimum spend of AU $10) in my Etsy shop. This code will expire on 28th February 2014.