This is my place in time.
The Perth Summer arts programs are in full swing, starting with the Fringe Festival in late January to late February, and then easing into the Perth Festival throughout March. After being too unwell to cope with outings to last year's Fringe, I'm feeling pretty chuffed that I've made it to two movie screenings at Rooftop Movies (for Rocky Horror, and Empire Records), and a bit of a mooch through the festival gardens.
On Sunday 9th February we braved the heat and the heaving crowds (and a 3km round trip on foot, due to all the car parks being full) to take in a little of the Chinese New Year festival in James street, Northbridge. I got to see a dragon dance, and then took my lovely strawberry/peach/ginger Delish ice and enjoyed it whilst sitting in the Pleasure Garden set up in Russell square.
I hope you enjoy my photos!
---
#67 It's showtime!
#58 A concert or show poster.
Other photos from the day:
---
These photographs were taken as part of the "My place in time" challenge. You can find out more about the challenge here.
These images have been edited for my blog and are watermarked. Social media applications such as Facebook, can be particularly unkind to photographs by over-sharpening them and reducing the quality. They also have some very ambiguous terms of use about who owns the photos. If you like my work, please do it justice and don't steal it. You can purchase matted 5×7″ prints from $30, just email me for details.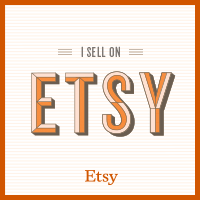 As a special thank you for reading my blog and following the "My place in time" project, please use the code MYPLACE10 for 10% off any order (with a minimum spend of AU $10) in my Etsy shop. This code will expire on 28th February 2014.