This is my place in time.
Cottesloe is an upmarket beachside suburb just south of Perth city. I took these photographs from the bridge alongside the Cottesloe train station back on October 5th, 2013.
There are a lot of beautiful Norfolk island pine trees in Cottesloe. I always thought that they were planted to provide replacement masts should one of the old sailing ships (like the ones in the First Fleet) require repairs, but according to this site on Cottesloe's history, they were planted in the early 1900s to beautiful the streets.
---
#35 – The view from somewhere high up.
These photographs were taken as part of the "My place in time" challenge. You can find out more about the challenge here.
These images have been optimised for my blog and are watermarked. Social media applications such as Facebook, can be particularly unkind to photographs by oversharpening them and reducing the quality. They also have some very ambiguous terms of use about who owns the photos. If you like my work, please do it justice and don't steal it. You can purchase matted 5×7″ prints from $30, just email me for details.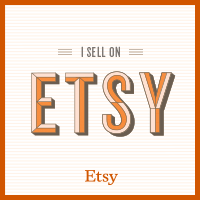 As a special thank you for reading my blog and following the "My place in time" project, please use the code MYPLACE10 for 10% off any order (with a minimum spend of AU $10) in my Etsy shop. This code will expire on 28th February 2014.