This is my place in time.
Just a quick post today, checking off a few more prompts. I had a lovely outing on Monday with my friend Chloe. We went into Northbridge and Perth city, and wandered around taking loads of photos.
Chloe and I met about 3 and a half years ago at TAFE when we were both doing our Diploma of Photoimaging. I love when we go on photowalks together because we both have such a different way of photographing the same scenes. A couple of years ago Chloe moved over to university study, with a focus on illustration. She's currently working to incorporate that with her photography, and I'm loving some of the ideas she's coming up with.
It was only natural to drag her along to look at The Butcher Shop in Northbridge. It's a really cool repurposed shop on William street (complete with meat cabinets) that sells graphic design supplies such as markers and spraypaint. We met the resident doggy, who was a bit sooky and kept loudly telling us off for not paying enough attention to him (her?).
I'll post my building photos another time.
---
#16 An outing with friends (with the background in shot)
---
#17 – Somewhere I used to visit as a kid.
The Junction Icecreamery in Woodbridge has been open since I was about 5 years old, and over the last (way too many) years, I've spent copious amounts of pocket money there. It was only a leisurely 10 minute walk from where I grew up so it got visited pretty frequently. I love the fact that save for the occasional change of decor, the place has remained exactly the same. I love those cheerful ceramic balloons. They've been there since it opened.
The hands down no competition best icecream flavour they sell is Honeycomb Crunch.
---
#7 Destruction.
One of my biggest regrets is that I didn't take more photos of the everyday scenes I encountered as I was growing up. I know that not everything can last forever (especially when it comes to retail outlets), I just wish I'd had the foresight to take more photographs. I guess one reason was the cost of film and developing in the 90s when I didn't have my own income. If I'd had today's technology at hand it probably would have been a given that I'd photograph everything.
I really wish I had photos of the Hay and Murray street malls over the period between 1992 and 2002. I spent so much recreational time in the city's malls: Shopping with friends, making memories, hanging out with boyfriends or my family. I don't wish it looked the same because I probably wouldn't visit many of the places again… I just wish I had photos of places like Coles Fossey, Toys R Us, Underground, The Lost Forest, the various cinema complexes, the underground McDonalds on Hay street, and the shops I loved in Carillon Arcade. Pretty much everyone I knew said that word like 'Ka-rilly-on'. I don't think too many people clicked to the fact it only had one 'i' in it. I didn't for decades.
Showbits was my all time favourite shop in the Carillon. It was located…well pretty much in the middle of this photo of the diggy thing. I guess it's gone now, making room for the new Top Shop. The shop itself has been gone for a few years. I guess it just didn't have a market anymore with internet shopping and stuff.
Showbits embodied the 90s. It sold pretty much everything a teenage girl wanted in the way of glow in the dark, uv, fibre optic stuff, tshirts with naughty slogans, novelty condoms, and all the gimmicky stuff you'd get for the milestone birthdays. I'm pretty sure at one stage it had wigs and costumes too, but I can't remember. All I know was that I spent a lot of time in that shop, and I miss it, and the Granny Mays chain stores.
Most of Carillon arcade is still there, but half the second floor has now been demolished along with the building next door (which for many years housed The Body Shop in the Murray street mall).
---
These photographs were taken as part of the "My place in time" challenge. You can find out more about the challenge here.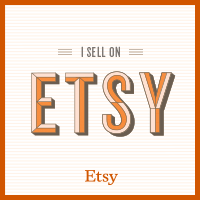 Have you been shopping for Valentine's Day yet? Check out my gift guide, featuring my fine art photography.