This is my place in time.
#53 If I had kids, I'd want to take them here.
This is Noise Pollution records in Northbridge. My first ever visit, in November 2013 was somewhat depressing on account of me finding coloured vinyl copies of Nirvana's "Nevermind", and Pink Floyd's "Dark side of the moon" and not having enough money to buy either. I could have acquired a record player easily enough, but acquiring those records anytime soon is probably not going to be very easy. Ah well.
Who doesn't love flicking through albums, admiring the artwork, labels, and looking for coloured vinyl? Hoping to discover a discarded treasure, or something completely new to you.
If you ignore the ones hanging in my garden (getting warped by the sun), my current record collection consists of about 4 albums. Two are Disney stories, one is Drew Barrymore telling the story of ET, and the third is my copy of Kylie Mole's "So excellent" that I've had since I was about 8 (not the same copy that's in the photos). I'm waiting for the right time to take over my Mum's collection, including the copy of Let it Be with the album of studio photos. She saved up for it as a teenager and pre-ordered it so it's really quite special.
The general consensus was to present these photos in colour because a record shop is a colourful and exciting place. Still, I found something familiar in the detail of the black and white. I don't normally like to present pictures in both colour and black and white as it portrays a lack of conviction on my part …. but in this case, I may just make an exception.
Enjoy!
---
---
If you are from one of the pictured businesses and are interested in using or printing the photographs I have taken, can I please ask that you do not take the images from this site, but instead email me. These images have been optimised for my blog and are watermarked. Social media applications such as Facebook, can be particularly unkind to photographs by oversharpening them and reducing the quality. They also have some very ambiguous terms of use about who owns the photos. If you like my work, please do it justice and don't steal it. I'd much rather it went on your blog, website, or business cards.
These photographs were taken as part of the "My place in time" challenge. You can find out more about the challenge here.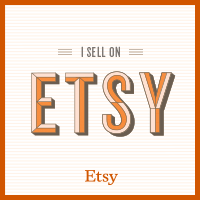 If you are interested in purchasing a print of any image taken as part of my project or photowalks, please email me at info@blackcurrantphotography.com.au
Please note, that orientation and colour treatment will not be altered. Thank you.