This is my place in time.
Hi, and welcome to my revamped website. Wait! Are you not reading this post on my actual website? Please click through to http://www.blackcurrantphotography.com.au
There you go! Pretty, isn't it?
It used to look more like this (below), but I thought that it didn't have enough information in the menu, and that the background was a little distracting… so I did my yearly prettying up and changed it.
Last week I had to pop over to Victoria Park to collect my new prescription sunglasses from Spectacles 2-4-1, and then wait for my sister who I'd promised a lift home from her job as a Barista. As it was one of the cooler days we've had so far this year, I thought it would be a good opportunity to knock off a few more photos for the My place in time project.
Unfortunately, none of the photos I took really met the prompts, though a couple came close to covering the prompts "If I had kids I'd take them here", "Education", and "How we communicate".
As I spent about three quarters of an hour giggling and drooling over books in the independent bookstore, Crow Books, and chatting to the lovely lady who works there (I think her name is Lucy?) I have come to the conclusion that education might be the best bet. After all, I've relied heavily on books throughout my life and career and they have taught me so much. The photos have much more character than me simply photographing a school's exterior as well.
I've also popped in a couple of pictures of The Balmoral pub, which was looking particularly photogenic in the afternoon light.
Enjoy! When you are finished looking, there are more bookshop photos here.
P.S. If anyone is wondering what to get me for my birthday in April, a gift voucher for Crow Books would be brilliant. There was a book called "Much Loved" that featured portraits of well worn stuffed toys. It melted my heart (for want of a less sappy expression).
---
---
#73 – Education
---
On the topic of books, I recently made an album of pictures from my first 6 months on Instagram. Isn't it great?
If you are also on Instagram, why not visit me at http://www.instagram.com/8th_Wednesday
If you are from one of the pictured businesses and are interested in using or printing the photographs I have taken, can I please ask that you do not take the images from this site, but instead email me. These images have been optimised for my blog and are watermarked. Social media applications such as Facebook, can be particularly unkind to photographs by oversharpening them and reducing the quality. They also have some very ambiguous terms of use about who owns the photos. If you like my work, please do it justice and don't steal it. I'd much rather it went on your blog, website, or business cards.
These photographs were taken as part of the "My place in time" challenge. You can find out more about the challenge here.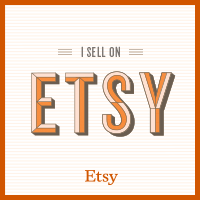 If you are interested in purchasing a print of any image taken as part of my project or photowalks, please email me at info@blackcurrantphotography.com.au
Please note, that orientation and colour treatment will not be altered. Thank you.