This is my place in time.
---
I would like to start this post with a cheer, as I'm celebrating a little win. I've been plagued for months with a frustrating problem when I uploaded my images to this blog. The pictures looked great in Photoshop, and great in the preview when I was writing the blog posts, but then they always looked fuzzy when I hit publish. It was depressing me, and it made me feel really unprofessional and a bit dejected about my work. I was really upset about how it was representing me, and it was putting me off blogging.
Tonight I fixed the problem! I'm not quite sure how I found the answer, but the problem was that I was sizing all my photographs to be 640px because that's the maximum width of my main column. I was selecting full size and I just couldn't get my head around why they looked so awful on the published pages. It turned out to be a setting in the CSS. I never really got into the whole CSS thing when we were learning websites, I just wasn't interested. Anyway, it turned out that the media setting for my blog was 610px, all I had to do was type 640 into a little box in my WordPress settings and voila! Everything suddenly worked.
I'm feeling a lot better about myself now, and I hope you enjoy the clearer photographs with much more detail to explore. It should have affected all the photos on the site so please take this opportunity to look around the older blog posts.
---
Whilst I've been working on this photo project for a while, I haven't taken too many photos around my own area yet. Taking photos of the space I live in is an important piece of the project, so I wanted to share these pictures of the little shopping precinct a few blocks away from me.
Belvidere street in Belmont feels like a little slice of the old Perth. I didn't grow up in Belmont, so I don't know too much about the history of the area, but I believe that once upon a time there was a cinema on the street. You could probably find out more from the Belmont museum or Lost Perth.
Instead of chain stores, this strip is full of independent shops and franchisees. It's fairly busy, and it has a good community vibe to it. There are hairdressers and a barbershop (complete with the stripy signs), a butcher, greengrocer, coffee shop, and electrical repair shop. There's a tavern, a TAB, takeaway food shops, and a mechanic's workshop squeezed alongside the IGA (Independent supermarket) and pharmacy-come-post office.
One of my favourite little businesses along the street is the Gull service station. I like it because it's 'old school' and reminds me of the petrol stations we used to go to when I was growing up (I don't think it's even open on weekends but I may be wrong). The shop is attached to a mechanics' workshop, and you can still get driveway service when they're not too busy! 
The manager of the service station is always really friendly and whenever I'm able to, I visit the Gull instead of one of the chain shops. It's worth it to support another small business.
* I stopped by the Gull earlier in the day and asked the manager (I think his name is Carlo) if it was okay for me to take some photos. I don't usually ask before I take street photos, but I thought given it's a petrol station it might be a good idea to explain what I was doing. You know, because urban terr0r1sts often wear white sandals and dragonfly print summer dresses.
Enjoy!
---
#1 – The price of fuel/petrol.
If I'm reading that sign correctly, that's $1.48 per litre, on Wednesday January 15th 2014.
---
Here are some other photos from Belvidere street.
---
All my website/blog photographs are © Kell Rowe 2014 and may not be reused or published without written permission from me.
If you are from one of the pictured businesses and are interested in using or printing the photographs I have taken, can I please ask that you do not take the images from this site, but instead email me. These images have been optimised for my blog and are watermarked. Social media applications such as Facebook, can be particularly unkind to photographs by oversharpening them and reducing the quality. They also have some very ambiguous terms of use about who owns the photos. If you like my work, please do it justice and don't steal it. I'd much rather it went on your blog, website, or business cards.
These photographs were taken as part of the "My place in time" challenge. You can find out more about the challenge here.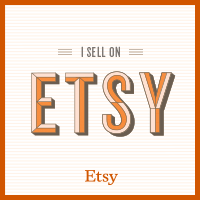 If you are interested in purchasing a print of any image taken as part of my project or photowalks, please email me at info@blackcurrantphotography.com.au
Please note, that orientation and colour treatment will not be altered. Thank you.