This is my place in time.
A few weeks ago Jason and I celebrated 11 years together by heading out for coffee and lunch in Fremantle. It was a beautiful midweek sunny day sandwiched between long stretches of pretty foul spring weather, and we enjoyed the chance to get out in the sunshine.
We started our day by visiting Monument Hill (photos coming soon), followed by coffee and Littlesweet honey jumbles at Chalkys. We then walked up the little road alongside the Roundhouse (I don't do stairs) to look out at the coast. Lunch followed at Moore and Moore, then we headed back up the coast through Cottesloe and City Beach. It was a lovely day out, and I'm really enjoying making new memories with my man.
#55 – Out on a date
Following our trip to Monument Hill we settled in with coffee and bikkies at Chalkys Espresso Bar in Fremantle's historic West End. Chalkys sits at the very end of High Street, at the base of The Roundhouse and is housed in the old Fremantle Municipal Tramways building. Chalkys' walls feature these fantastic black and white graphic murals of the trams and roundhouse back in the early 1900s. I love it!
---
---
#72 – A local playground
I toyed for a while about whether this photo would be for "somewhere I visited as a kid" or "I wish this place had never changed". Both are appropriate. This is the playground under the pine trees on Fremantle's esplanade. With the exception of the climbing net, I think that the playground is really boring and cookie cutterish. I understand that it's far safer, but I miss the old wooden adventure playground with its suspension bridges, long metal slides etc. Oh and the swings where you could fly so high that it felt that you were in the trees.
I used to collect the pine… actually I'm not sure what they are called…sticks? Fronds? Needles? Anyway, they look like Quokka or Kangaroo tails. So we used to stick them in our waistbands as kids and bounce around like Kangaroos. =) Fun times.
---
Here are a few pictures from around Mews street and the docks where Ciccerellos and Kailis Bros are. There is a sculpture down here of Bon Scott from AC/DC.
---
#45 – Authority
---
This is just a building that I like the detailing on. Perth was filled with buildings like this before I was born, but over many decades they were destroyed in the name of progress. Fremantle kept theirs.
---
These photos are from inside Moore and Moore cafe in the Moores Building. Unless you've been to Freo you probably won't get this, but it's "Very Freo". Laid back, eclectic, arty, and a great multi-purpose space. I like that unlike many cafes, this one actually has padded seats. More places need to follow suit!
---
If you are from one of the pictured businesses and are interested in using or printing the photographs I have taken, can I please ask that you do not take the images from this site, but instead email me. These images have been optimised for my blog and are watermarked. Social media applications such as Facebook, can be particularly unkind to photographs by oversharpening them and reducing the quality. They also have some very ambiguous terms of use about who owns the photos. If you like my work, please do it justice and don't steal it. I'd much rather it went on your blog, website, or business cards.
These photographs were taken as part of the "My place in time" challenge. You can find out more about the challenge here.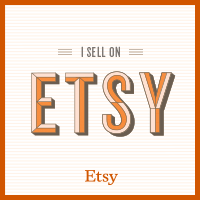 As a special thank you for reading my blog and following the "My place in time" project, please use the code BLOG5 for AU$5 off any order (with a minimum spend of AU $20) in my Etsy shop. This code will expire on 31 October 2013.