This is my place in time.
The weekend just gone marks eleven years since my Husband and I met in person outside Perth's iconic Piccadilly Cinema. We went out shopping on Saturday and took in some of the new places that have popped up in the city over the last 18 months.
I understand that people who aren't from Perth probably won't care for much of the commentary with these photos, but it's mainly me trying to explain the settings for those that have been to Perth in the past.
Forrest Place has evolved once again and now has a lovely outdoor eating area. In summer there is a new water labrinth fountain  but it wasn't turned on due to it being winter. The fountain was originally a very popular Perth festival installment  outside PICA back in 2010. I took some photos there as part of my TAFE course but I haven't visited the new fountain outside the GPO yet. The old fountain/seat that seagulls used to love and that was so often used as a stage… well that has gone, replaced by a new covered stage area where a bridge used to be. On Saturday this stage was home to some young men breakdancing.
There is some construction work currently going on at the Perth city train station, so those particular photographs will become:
#6 Construction
All of the platforms have changed since the days when I used to catch the train (days I am quite frankly glad are over as public transport ges even more squishy). I'm sure that where the train is at left used to be platform 9, where trains departed to go to Midland. This line used to run straight through to Fremantle, but the tracks have been taken up now and I believe trains to Fremantle now connect with the Armadale line instead, over on the right of the photo.
I have always loved the geometric roof over the station and I've wanted to take photos of the trains for a long time but wasn't really sure how to, as these days taking a photo of just about any building raises suspicion you are up to something (instead of just admiring the scene). I was able to take these from the Horseshoe Bridge which gave a lovely panoramic view.
Here are some more photos from around the station and the city.
Click the square images to load a lightbox slideshow. I apologise for the fuzziness. They looked lovely and sharp in Photoshop, something must have been compressed when I uploaded them to WordPress.
---
These photographs were taken as part of the "My place in time" challenge. You can find out more about the challenge here.
Would you like to buy a 6×4″ or 5×7″ print of one of these challenge photos? Please get in touch via the contact me page.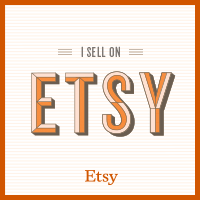 As a special thank you for reading my blog and following the "My place in time" project, please use the code BLOG5 for AU$5 off any order (with a minimum spend of AU $20) in my Etsy shop. This code will expire on 30 June 2013.